Our Garden Centre horticulture experts were delighted to be asked to judge and present prizes in a Shropshire community garden competition.
Garden Centre Supervisor Will Lyon was asked to judge gardens for a competition held by Shropshire Towns and Rural (STAR) Housing.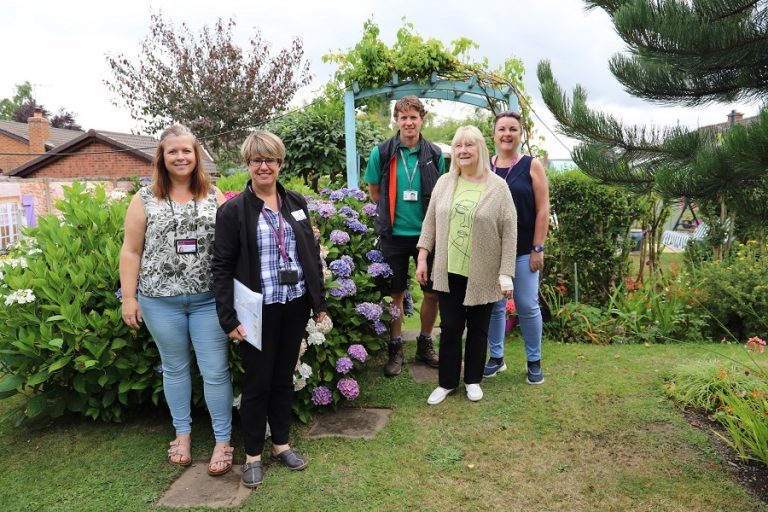 STAR manage the homes, tenancies and neighbourhoods of the council houses, flats, bungalows and garages in the Oswestry and Bridgnorth area.
Judging took place over two days covering a varied selection of beautifully planted plots. Competition categories were for Best Communal Garden, Best Container, Best Wildlife Garden and Best Garden. Winners received gift vouchers, a certificate and a rose donated by David Austin Roses.
The winners were:
Eileen Tomkins, from Bridgnorth, for Best Communal Garden
Rich & Pippa Pope, from Bridgnorth, for Best Wildlife Friendly
Jackie Tyers, from West Felton, for Best Container
Mary Griffiths, from Oswestry, for Best Garden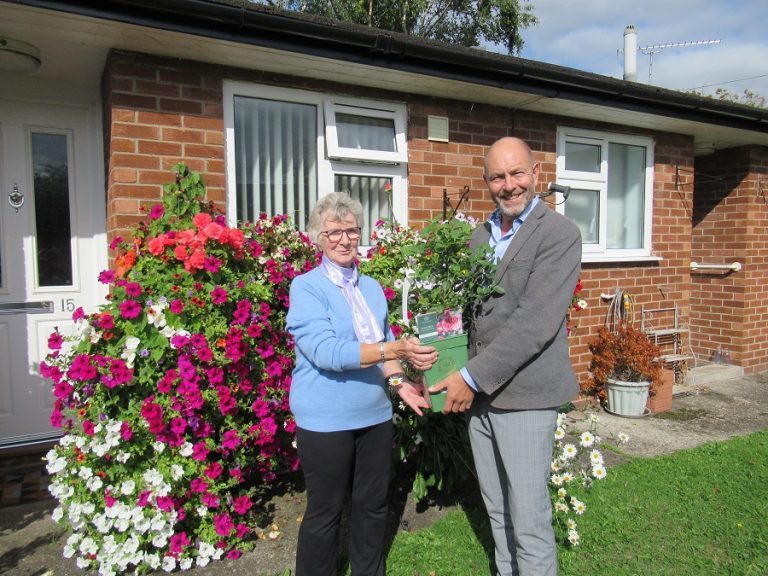 Will Lyon judged the gardens along with Julie Burton from Star Housing Ground Maintenance, and Angela Simpson, Head of Assets. They were joined by Senior Customer Relations Officer Emma Jones.
Will said: "I was very pleased to be invited to view and judge the gardens in the competition. I was impressed by the standard of planting, the crisp edges of the lawns and how entrants had used their imagination and creativity to bring personality to their outdoor spaces. There was also a great deal of consideration towards attracting and feeding wildlife within the gardens."
Derwen College has worked with STAR Housing on previous community projects to deliver communal seating areas which are low maintenance and support wildlife.
STAR Senior Customer Relations Officer Emma Jones, said:
"We are delighted to have Derwen College on our judging panel.
Not only have we have worked closely with them over the last two years to improve a number of our communal areas, but we also see the great work that they do with their students, it's a pleasure to be working in partnership with them."
Derwen College Commercial Development Manager, Pete Evans, presented winners with beautiful roses, donated from David Austin Roses.
Pete said: "Derwen College was honoured to be asked to help judge the Shropshire Town and Rural Housing gardens competition. We have worked with STAR Housing on previous community projects, and are always delighted to reward people who take the time and effort to create beautiful and imaginative outdoor spaces, whether in a large space or through creative use pots and planters."
"Derwen is proud to be a specially selected outlet for David Austin Roses – a family-run Shropshire business, with numerous Chelsea Flower Show medals to its name."
---