The Derwen Skills Live competitions will take place at Derwen College 21st-25th October 2019
Skills Live competitions are open to 16-25 year olds who are currently in education in mainstream or specialist colleges or schools, and working at up to Entry Level 3.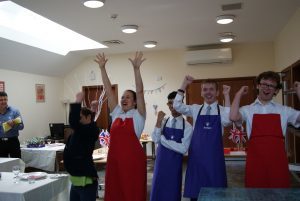 Competition descriptions
The competition descriptions are listed below. Please click each link to view the description of what will be expected of each competitor during the competition:
IT/Design – Badge Making: Entry Level 3
Catering – Prepare a meal for two: Level 1
Horticulture – Winter Planter: Entry Level 2
Hospitality – Table Laying: Entry Level 1
Hospitality – Table Laying: Entry Level 3
You can enter here. Please note that only two competitors from each organisation may enter each competition.
We are also running an Art competition, with the theme 'Journey'.
Click here to view the brief for Skills Live: Art
To enter Skills Live: Art, please click here.
The deadline to enter the competitions is: Friday 2nd August 2019.
If you have any queries about the competitions please contact: [email protected]