The Skills Live @Derwen competitions will take place at Derwen College 23rd June 2020
Skills Live competitions are open to 16-25 year olds who are currently in education in mainstream or specialist colleges or schools, and working at up to Level 1.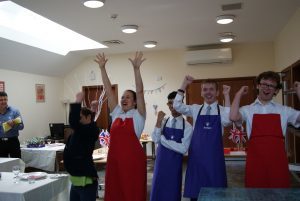 The 2020 competitions will be open for entry on Monday 2nd March.
This year's competitions include:
Catering – Entry Level 3
Functional Skills – Entry Level 2
Horticulture – Entry Level 2
Independence – Entry Level 1
Performing Arts – Entry Level 3
Restaurant Services – Entry Level 2
Visual Merchandising – Entry Level 3
Competition descriptions will be available for each competition by the end of February.
Deadline for entering is 1st May 2020
If you have any queries about the competitions please contact: [email protected]