Abilympics 2016
We recently attended the Abilympics in Bordeaux, France as part of the UK delegation.
Read more about the competition here.
Inclusive Skills Competition 2016
Inclusive Skills Competitions enable young people with learning difficulties and disabilities to showcase their work skills and growing independence.
Natspec, in partnership with Derwen College and the Association of Colleges, supported by WorldSkills UK, is thrilled to have brought a growing selection of Inclusive Skills competitions to this year's Skills Show. Click the image below for further information.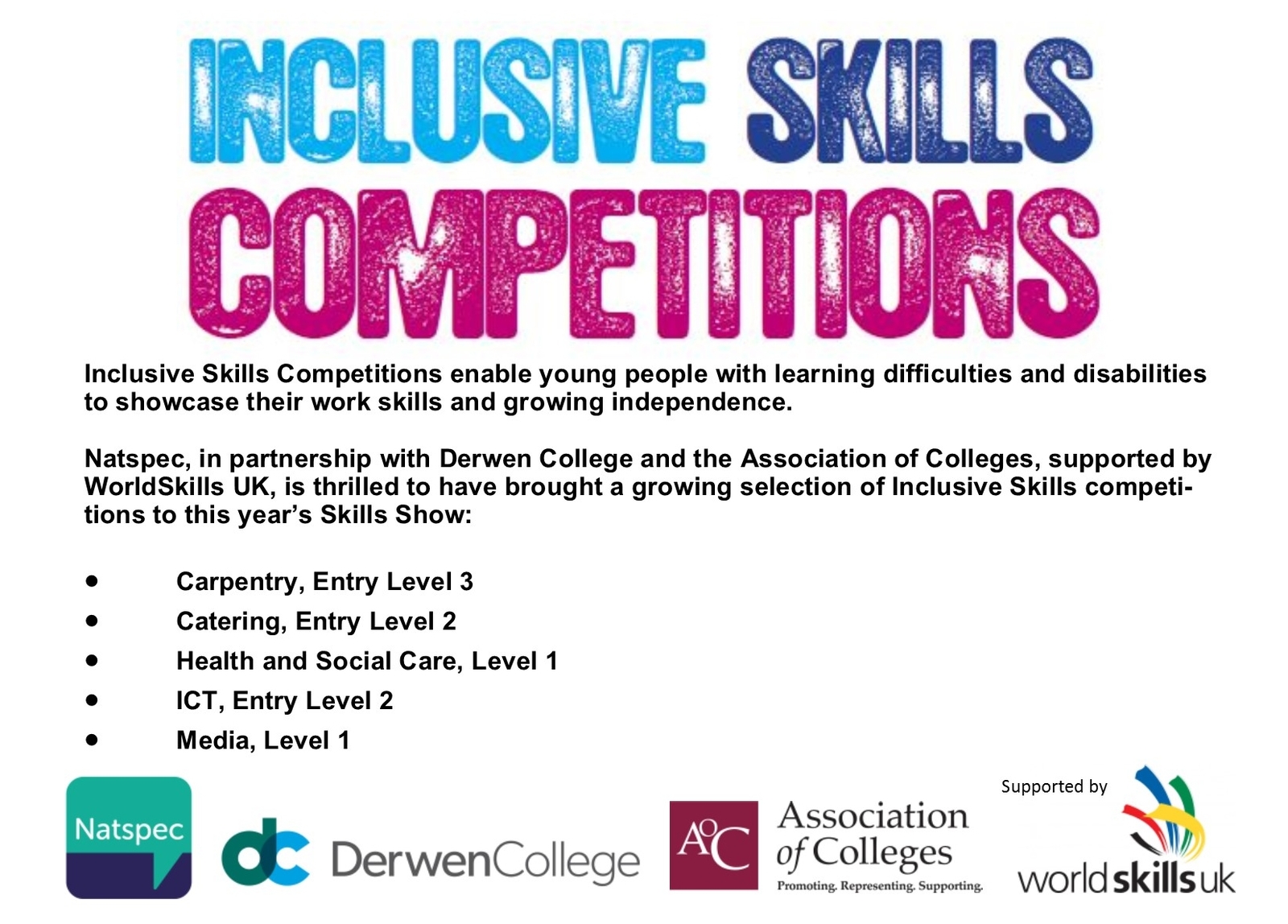 For the latest dates, competition briefs and to enter the competition visit www.inclusiveskills.co.uk . For more information contact Laura Griffiths at competitions@derwen.ac.uk.