Inclusive Skills Competitions 2018
Derwen College lead the Inclusive Skills competitions in the West Midlands and Wales.  Inclusive Skills Competitions are run by Natspec in partnership with the Association of Colleges, and supported by WorldSkills UK, and enable young people with learning difficulties and disabilities to showcase their work skills and growing independence. Winners from the regional heats (which took place during Spring) will go through to the finals at the Skills Show in November.
Inclusive Skills 2017
The 2017 Inclusive Skills regional heats took place throughout the year and two Derwen students – Adams Richards and Joe Griffiths made it through to the finals at the Skills Show on November 18th.  Adam won a Silver medal for his entry in the Food Preparation competition and Joe won Gold for Restaurant Service – Table Laying.
FE Week featured the 2017 Inclusive Skills Competitions in a double page spread inside the Skills Show supplement.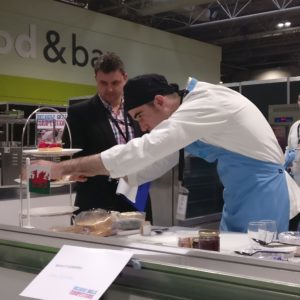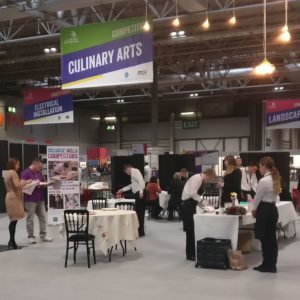 Abilympics 2016
In 2016 Derwen College attended the Abilympics in Bordeaux, France as part of the UK delegation.
Read more about the competition here.