Intrepid teams of Derwen College Charity students, staff and supporters have signed up to a virtual walk which covers the length of Britain in just one month.
Teams of six are walking 874 miles in 31 days. That's an average of five miles every day throughout August for every participant. Walkers are taking on the challenge to raise money to support students at Derwen College.

Each walker will be logging individual walks every day to make up the distance from Land's End to John 0'Groats (LEJOG).

So far four teams of six are taking on the challenge to walk and raise funds to support students with special educational needs and disabilities (SEND) at the Gobowen college. The funds help finance their learning, work placements and independence skills.  And it's not too late for anyone else keen for a summer charity challenge to join #DerwenLEJOG! Just email fundraiser Anna at anna.evans@derwen.ac.uk
Some of the teams are students and their families, keen to do their bit to support Derwen College Charity while keeping fit over the summer months.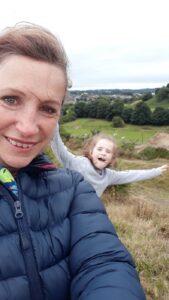 Many of the walkers joined after a planned Snowdon charity challenge was cancelled due to the Covid-19 pandemic. The charity has also suffered losses from the cancellation of its top fundraising events, the annual Sponsored Walk and Summer Fete.
Derwen College fundraiser Anna Evans is taking part, and is keen for supporters to join in the challenge or back walkers by making a donation.

She said: "Like most charities, we have felt the impact of the pandemic with a huge loss of funds in 2020. Sadly, we have had to cancel our main fundraising events. We estimate that we have lost more than £50,000 in donations this year.

"I am over the moon that students, staff and other supporters have agreed to take on this difficult challenge to help recoup some of our losses. With the backing of sponsors, we believe the blisters will be worth the effort."
You can make a donation to Derwen College Charity LEJOG walkers here.
To find out more about entering a team or joining an existing team, email anna.evans@derwen.ac.uk