Staff from across College have been sharing their inspiring stories about what reading means to them.
We're pleased to be able to share a selection with you here.
Paul

 

Moss

– Gardens and Plant Production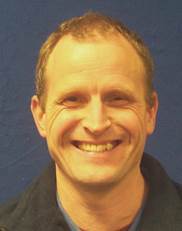 "The book 'Lucky Johnny' is about (and written by) footballer Johnny Sherwood.
It is a fascinating story of bravery and perseverance in a prisoner of war camp and it made me think that although we are going through tough times now, people have been through tough times in the past; particularly in the two World Wars and we have come through it.
The book at times is a harrowing read but it makes you appreciate what we have got now. Where would we be if it wasn't for brave individuals like this?"
Anna Evans – Fundraiser
" I have several books of poetry on my bedside cabinet, and in these are lots of my favourite poems which I pick and up read from time to time, depending on my mood.  These poems help me when I am feeling sad, angry, frustrated, lonely or confused. I also read them when I am happy!
My favourite poems help me to make sense of my feelings. It's very comforting to know that somebody else felt the exact same emotions as me once and wrote about them, in a far more eloquent and beautiful way than I ever could."
Tracey Williams – Learning Support, Hospitality and Food
" I enjoy reading true stories.  During lockdown I've been reading books on the Holocaust.  I can't even begin to imagine what those poor people went through.
When lockdown is over I'm hoping to visit Krakow to pay my respects to all those that suffered.  I'm also reflecting on my own life; my glass is always half full, I'm grateful for the important things in life, my loving family and friends, my health and my freedom."

Pete

 

Williams

– Teacher, Gardens & Plant Production

" My story is about the first book that made me cry!  Actual tears!  The surprising thing was my age.  I was only 14 and at such an age I had no idea that such a thing could or would happen.

The book was 'Of Mice and Men' by John Steinbeck.  We read it in school, and we were tasked with finishing the book at home – many years later I realised that this was the idea.  I think our teacher did not like reading the end himself.

I finished it in my bedroom, and I never told anyone until many years later, when I found out I was not the only one!  That taught me the power of a book."
Iain Evans – Functional Skills
"Reading is so important; so much of what I've learned in life was from things I've read.  Signs, books, leaflets, screens, posters, blackboards, whiteboards; they all got me here today.  My favourite books are about other people's lives, especially musicians, writers and artists.  I love to know what makes them tick; what 'lessons' brought them to their place in life.  Apart from being inspired, I'm also super nosey!"
Tara Edwards – Performing Arts
"Reading is the one hobby I've enjoyed all my life.  From a young age I would get family members to read to me, insisting they use different voices; I'd give them a hard time if they missed pages of the book or got it wrong whilst reading to me!
Some of my most treasured memories are when Grandad used to sit and read poems to me; I never had to ask him to use voices.  I'd go home and recite all my favourites and perform them to anyone who would watch.  I read a lot of Roald Dahl and Enid Blyton under the covers of my duvet at night with the tiniest torch when I was in primary school.
When I was in secondary school I'd always read ahead in class, I really enjoyed 'Of Mice and Men', 'To Kill a Mockingbird' and 'An Inspector Calls'.  My friends always roll their eyes when they ask me about films, I often respond by telling them I've not seen it but I've read the book!
If I've enjoyed reading the book I rarely bother with the film.  I've mostly always preferred fiction, although in recent years, I've learned a lot about the society we live in from non-fiction.  I've learned a lot about politics, particularly race and feminism.  I have so many favourites, but some of my favourite authors are Irvine Welsh, Stephen King and Margaret Atwood."
Yvonne

Daniel – Teacher – Hospitality and Food
" I have read a lot more through this lockdown.  It was a good pastime, especially as I was isolating as well.  I like reading books from the 1800's to early 1900's.  Mostly fiction, but some are based on true stories.  I love to get lost in the books I read."
Sally Harris – Designer
"As a kid I used to hate reading, I would always prefer to look at the pictures.  Kids who read were 'nerdy'!  Being made to read was a punishment – or so I thought!
Then 6 years ago, as I was going through chemo and feeling pretty 'yuk', my friend gave me a book written by my favourite comedian, 'Alan Partridge'.  It became a coaster for a while, but there's only so much daytime TV a lady can stomach!  After checking the size of its text (because small text was another off-putter for me) I decided to give it a go!
I could not put the book down, and it didn't even have any pictures in it!  It made me laugh (out loud) at a time when I thought there wasn't much to smile about.  From then on, I've always had a book on the go.  I've not only laughed from reading, but I've also cried, been shocked and learned lots of stuff.  Reading a good book helps me zone out of the real world as they transform me into another.
As a child I obviously hadn't found the 'right book' for me.  I sometimes wonder how many worlds and lives I've missed out on from not reading (properly) for the first 35 years of my life!  My advice to anyone who doesn't enjoy reading is to keep trying different types of books.  A recommendation from someone who knows you well can be a good starting point."
Amy

Snow – Admissions Officer