Business Support & Enterprise at Ludlow

Our Ludlow Business and Enterprise pathway will teach you many skills that you will require in your future working lives.
For example, you will learn core business skills such as using office equipment safely and customer services, and you will also be an important team member contributing towards the enterprise element of our pathway.
Your business skills will be put into practice within your enterprise sessions. You will research enterprise projects with your peers and staff, and agree an enterprise initiative that is realistic, enjoyable and profitable.
You will progress your learnt business skills by creating marketing and advertising material for your enterprise project, calculating profit and loss accounts and by analysing successes and improvements to be made in the future.
Some of the skills you will learn include:
Using office equipment safely
Basic business accounts
Customer services
Creating business documents
ICT – Word, Excel, Photoshop etc
Enterprise production (currently fabric greeting cards)
Time management
Quality control
Marketing and promotion
The items that you produce during enterprise sessions are for sale at two retail outlets:
Garden Centre and Gift Shop based at our Derwen College Gobowen campus
The Discovery Centre at Craven Arms
As a Ludlow Business and Enterprise student you will have the opportunity to 'showcase' your skills to others through local and national competitions and also when attending external work experiences.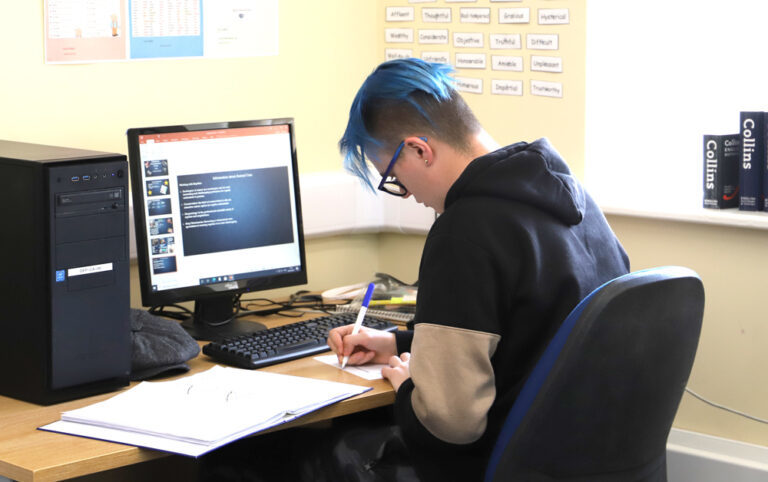 Close relationships have been established between college and local businesses which will enable you to gain meaningful, true to life, work experiences.
Our external work experience placements currently include The Discovery Centre in Craven Arms and Ludlow Library.
Find out more about life as a Derwen College day student.
Watch A Day in the Life of… Rachel who is a day student at our Walford satellite site.
Keep up to date with the Derwen College Ludlow team on Twitter.