Would you like to become our latest Parent Ambassador?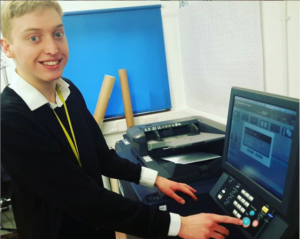 Many parents/carers are keen to promote Derwen College and to 'put something back' after experiencing such positive outcomes for their young person here at Derwen.
Are you ready to share your experience as a parent/carer of a Derwen College student to help others at the start of their journey at college options?
How you can get involved 
Provide us with 'good to know' information to include on our Frequently Asked Questions website page.
A parent/carer perspective blog.
Engage with your local Parent Carer Council groups and other support network groups about the provision on offer here at Derwen.
Share leaflets and marketing materials with your own contacts (we can supply and update you with marketing materials).
Take part in a video blog to share on our website and at events – we can come to you to create this.
Attend transition events in your home area with Derwen staff.
In return we will: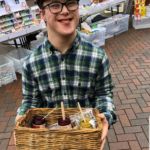 Supply you with a range of marketing materials as required.
Send VIP invite to launches and events at Derwen College.
Celebrate your Parent Ambassador status with an exclusive pin badge.
---
If you would like to be part of our Parent Ambassador network please contact Carol Thompson on carol.thompson@www.derwen.ac.uk or call 01691 661234 Ext 291
"Our son Tom had an incredible three years at Derwen College where he developed independence skills, increased confidence and lifelong friends. We loved visiting from London and as a result of, and inspired by, all that we saw I have now launched a new Social Enterprise called Promise in Store"

Sue, parent of Derwen College student.