Who is leading the LEJOG challenge?
Find out which team is top of the leader board for the Virtual LEJOG challenge!
LEJOG Teams are currently battling for top spot on the Challenge Hound website. This page will be updated every few days with results to keep the teams on their toes!
On 15th August the first team completed their challenge! Derwen Team 1 have been leading the challenge since the 1st August and have put in a extraordinary effort! Now we keep our eyes on the the rest of the teams to see how quickly they can complete the Virtual LEJOG Challenge!
Why are we doing this challenge?
Teams are raising money towards the
Agnes Hunt Village project
. This project will refurbish and modernise the very special bungalows in the Agnes Hunt Village, where our students learn important independence skills.
21st August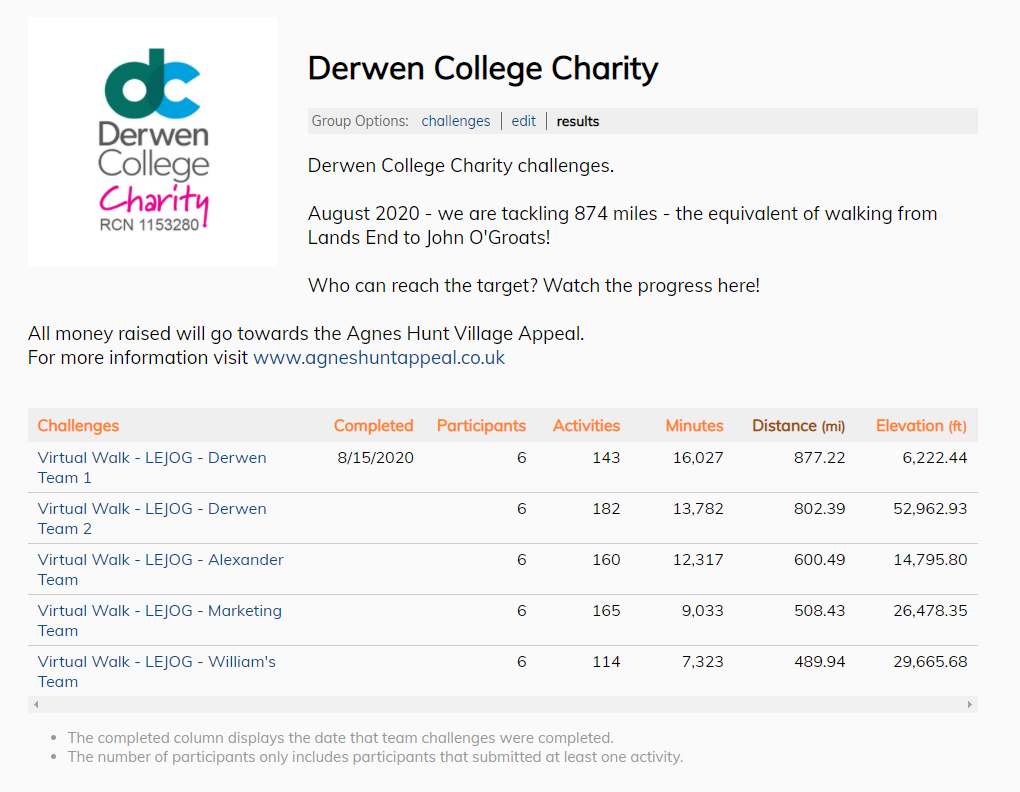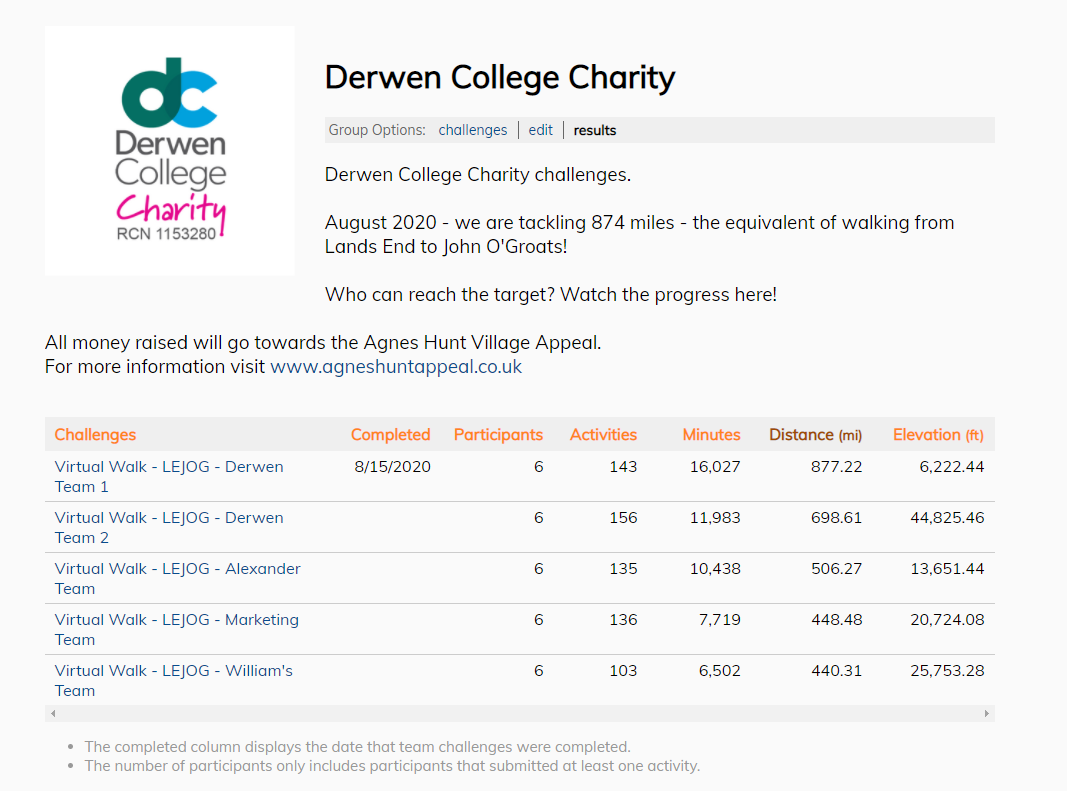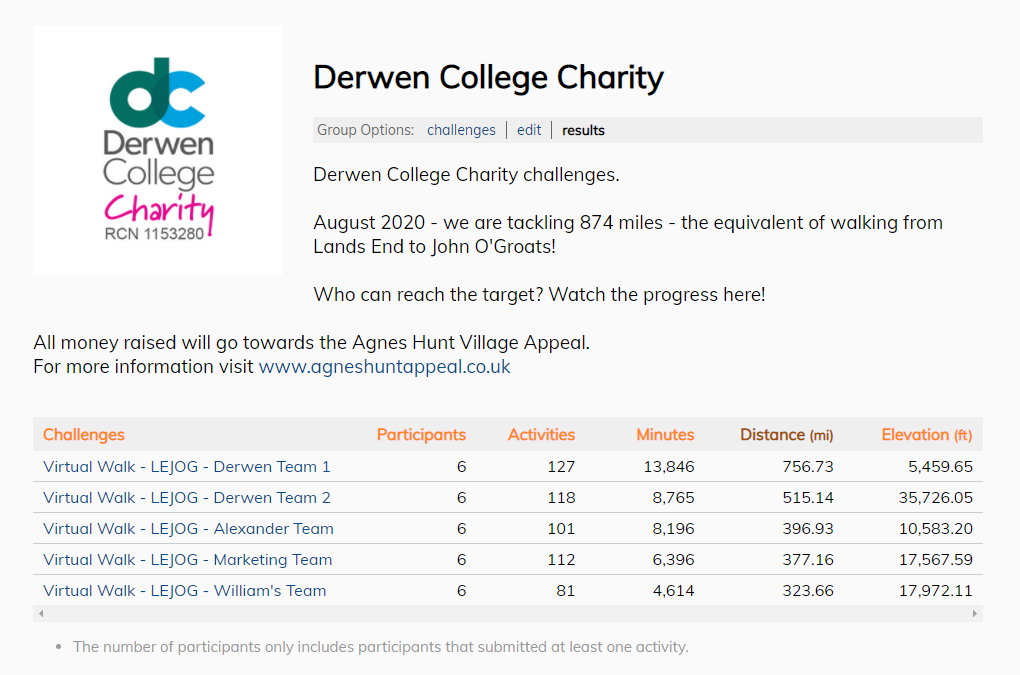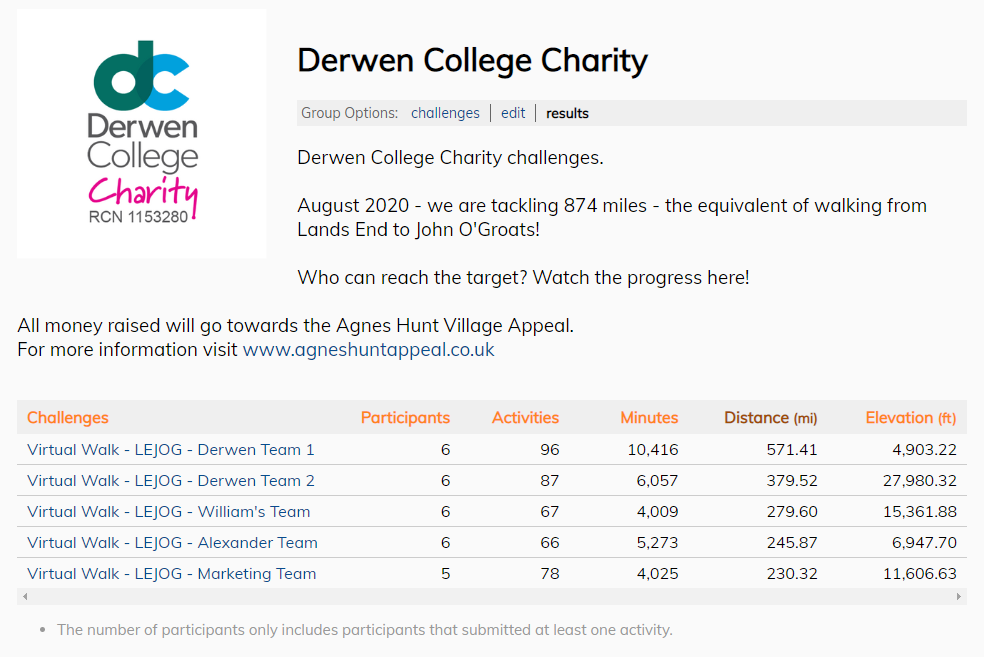 ---
10th August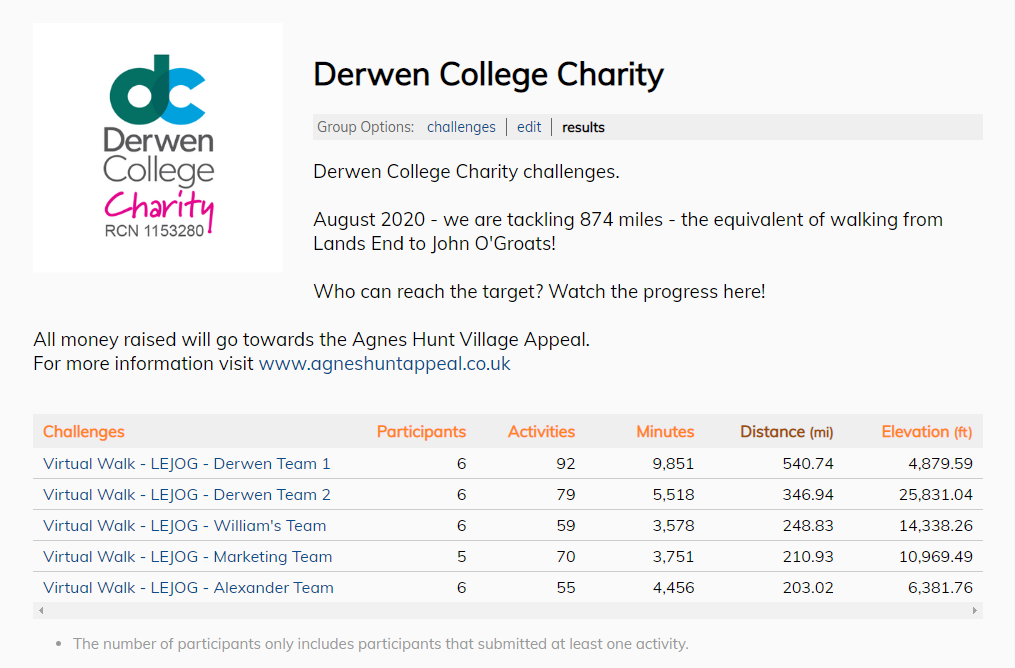 ---
7th August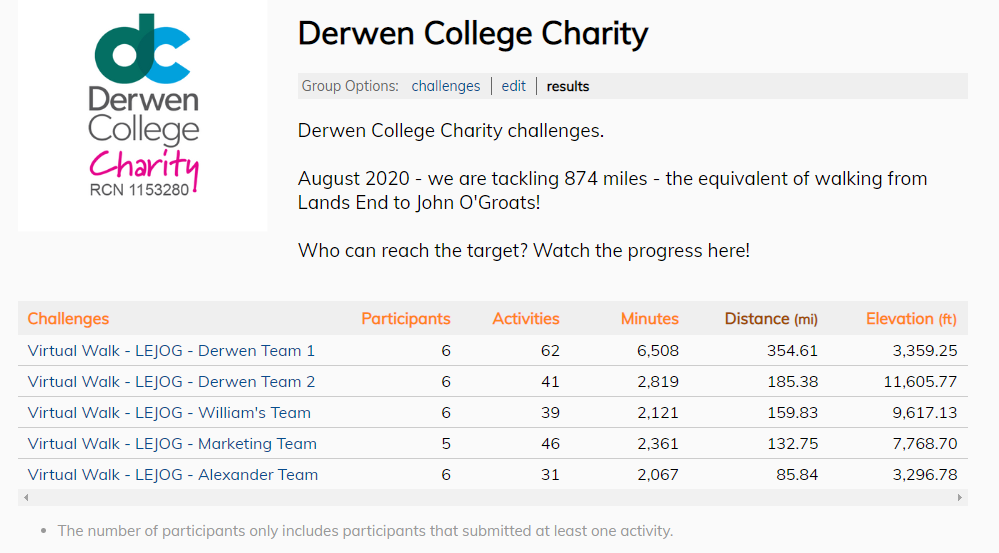 ---
6th August 2020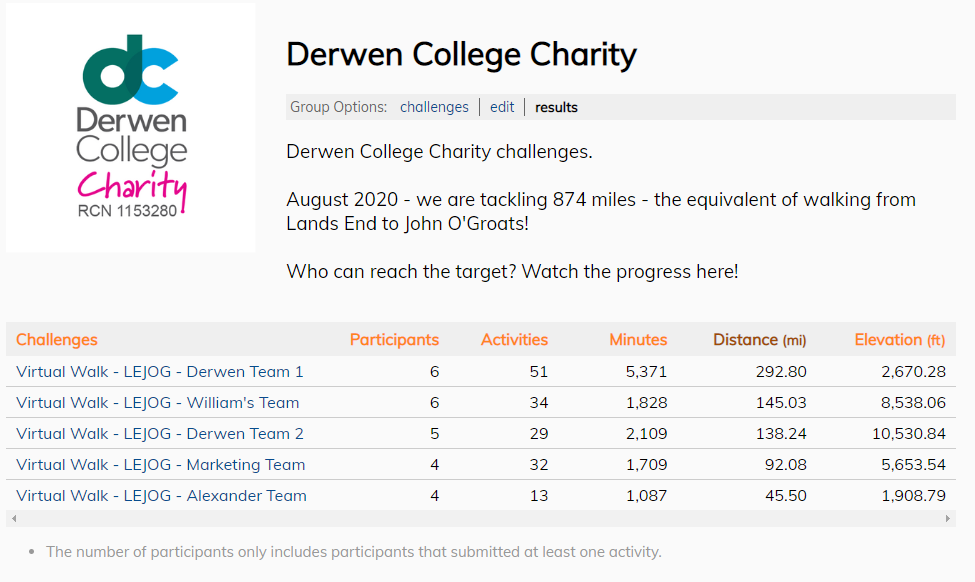 ---
5th August 2020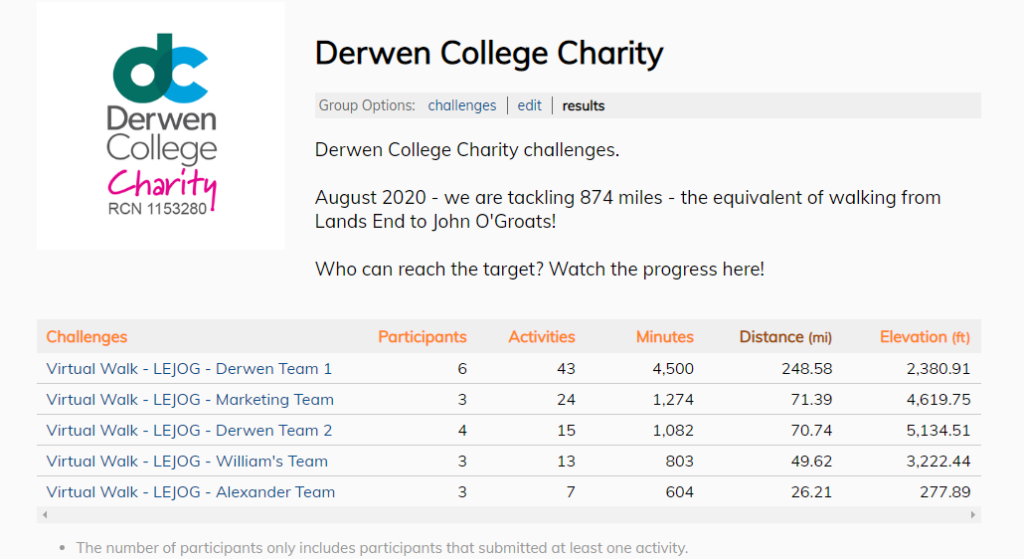 ---
4th August 2020