Access visual and performing arts within the Creative Arts pathway.
As a Creative Arts student you will learn core skills including timekeeping, wearing appropriate work wear, health and safety, and team working. You will also develop your creative interests, imagination, problem solving, open mindedness, confidence and communication skills.
Creative Arts qualifications from Agored Cymru are available at Entry 1 and 2 in Exploring Creative Industries. At Entry 3 and Level 1 you have the opportunity to undertake a BTEC with a Performing Arts and Visual Arts focus.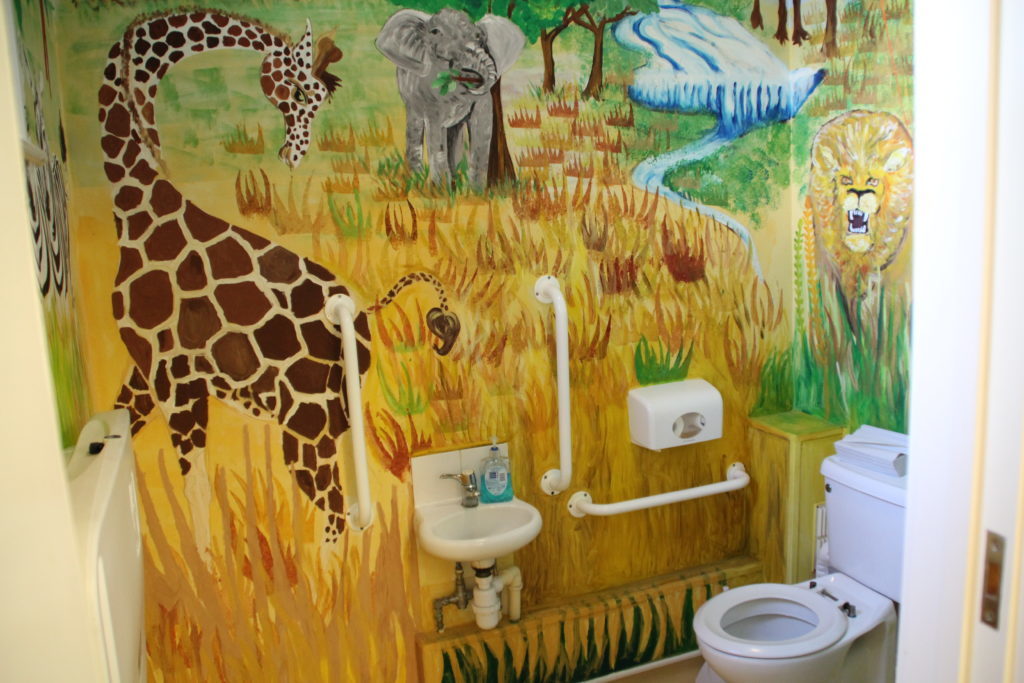 You will get to work on projects and art installations such as the famous Loo with a View at the Station Cafe in Gobowen. Creative Arts students have the opportunity to work on Derwen College videos, and, if you prefer performing arts, you might also hit the road with Derwen On Tour (DOT)!
It's showtime!
Each year Creative Arts students put on two shows that are enjoyed by students and guests alike. The Summer Show takes place on the day of the fete. Similarly during the week before the Christmas holidays, the Christmas show entertains school children, parents, students and staff.
See DOT performing locally through out the year.
November
29th – Llanfyllin Christmas Market
December
4th – Llys Jasmine Care Home
DC NarraTours
Book DC NarraTours story telling workshops for your school, nursery or play group.
DC NarraTours offer inclusive story telling workshops to your group on Friday mornings, and are run by Creative Arts students.
For further information or to find out more please contact Corey on 01691 661234 ext 358, or email [email protected]
Internal work placements within Creative Arts are varied. Placements include ceramics and screen printing, DC Narrators, Derwen On Tour, Folksy shop, giftware production, shows and Prop production. External work placements can be found at Ashdale House, Kidzone, Gobowen Playgroup, Art Workshops, Upcycling at Nightingale House. Bespoke work placements can also be accommodated.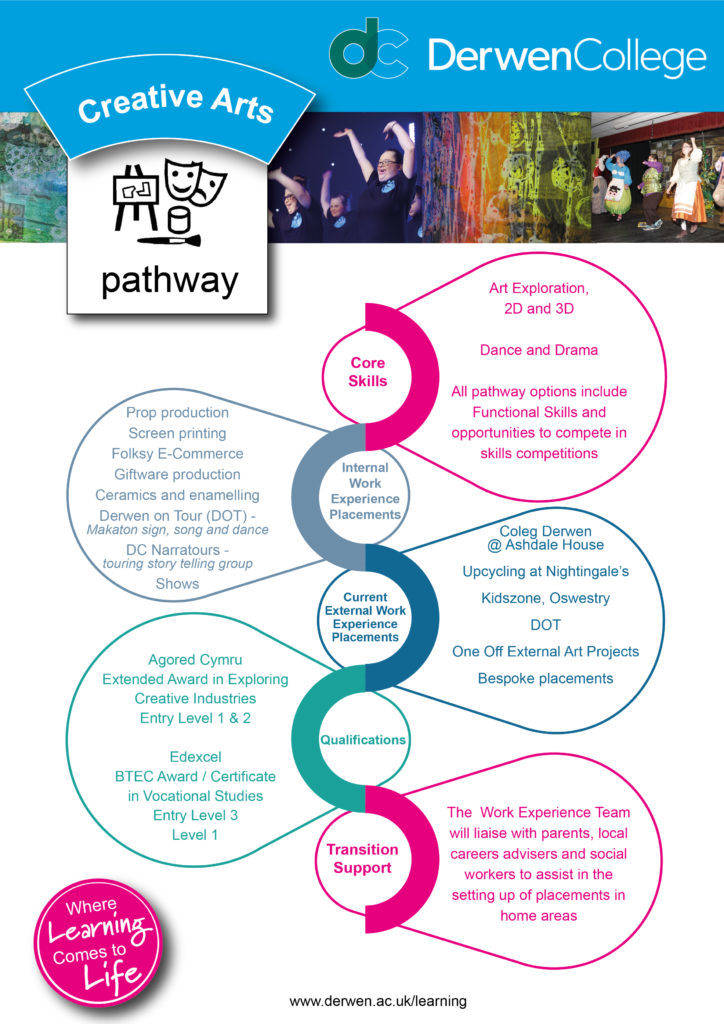 Keep up to date with Creative Arts on Social Media:

@cpa-derwen
Tweets by cpa_derwen

@creativeartsdc
How to Apply
For further information contact the Admissions Team on:
Tel: 01691 661234 ext 401 or Email: [email protected]