Within the Creative Arts pathway you will access visual and performing arts.
As a Creative Arts student you will learn core skills including timekeeping, wearing appropriate work wear, health and safety in the workplace and team working. You will also develop your creative interests, imagination, problem solving, open mindedness, confidence and communication skills.
Creative Arts qualifications from Agored Cymru are available at Entry 1 and 2 in Exploring Creative Industries. At Entry 3 and Level 1 you have the opportunity to undertake a BTEC with a Performing Arts and Visual Arts focus.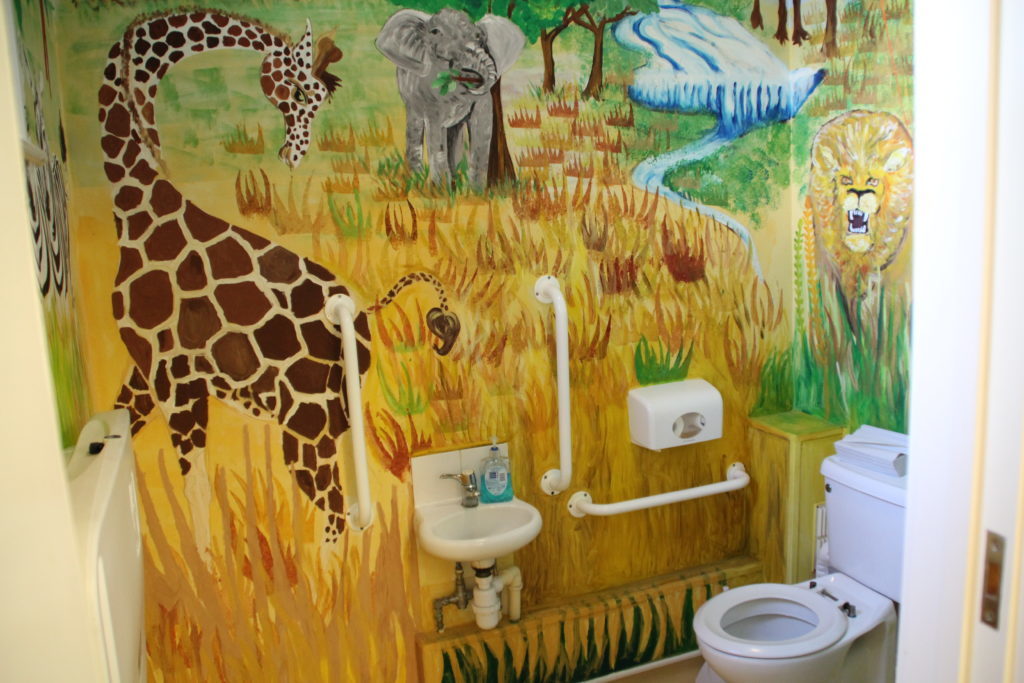 You will get to work on projects and art installations such as the famous Loo with a View at the Station Cafe in Gobowen. As a Creative Arts student you will have the opportunity to work on Derwen College videos, and you might also hit the road with Derwen On Tour (DOT)!
DOT will be performing at the following upcoming events:
Christmas Event @ Welshpool – Smithfield Bell – November 30th @ TBC
Creative Arts students will be exhibiting their artwork at Qube in Oswestry in November/December and also at Grove Park Theatre in Wrexham.
In 2019 Creative Arts will be running a art competition with the theme 'Journey'. You can express your interest in the competition here.
Internal work experience opportunities within Creative Arts include working in ceramics and screen printing, DC Narrators, Derwen On Tour, Folksy shop, giftware production, shows and Prop production. External work opportunities include Ashdale House, Kidzone, North Shropshire College Hair & Beauty, Art Workshops, Upcycling at Nightingale House and bespoke placements.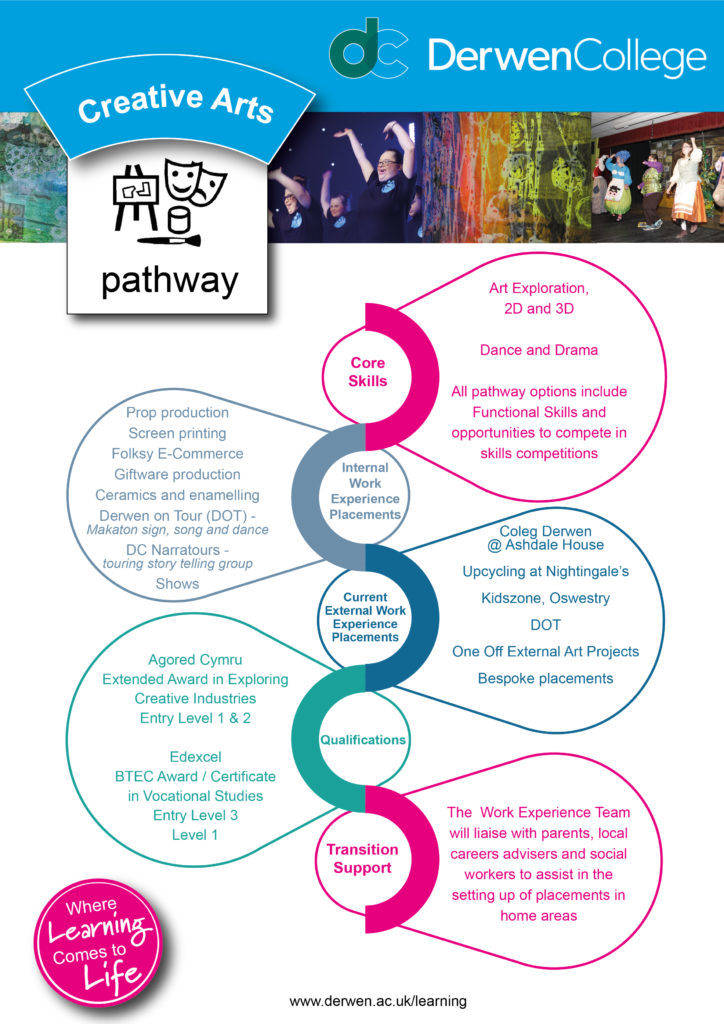 You can keep up to date with Creative Arts on Social Media

@cpa-derwen
Tweets by cpa_derwen

@creativeartsdc
How to Apply
For further information contact the Admissions Team on:
Tel: 01691 661234 ext 401 or Email: [email protected]