At Derwen College, we tailor our programmes to fit individual student needs.
Which pathway is right for you?
We are definitely not one-size-fits-all! We are flexible and adaptive in our approach, making sure we meet the learning needs and requirements of all our students.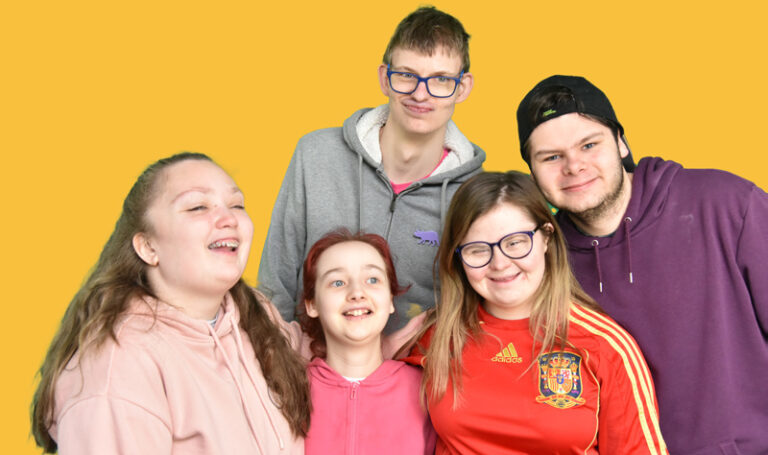 Learners will have the opportunity to work towards appropriate qualifications in their chosen pathway, up to Level 2.
Be ready to have fun, make new friends and learn new skills.
Vocational Pathways
We have our main campus in Gobowen, and three satellites across Shropshire.
Our pathways are tailored to suit you whether you are looking for a full-time vocational route, or are not quite ready for a customer-facing programme. As well as training in our high-quality on-site outlets, there are fantastic external work experience opportunities linked to each vocational area. These ensure you are well-prepared for the workplace when you leave college.
Linked pathways are popular and effective for many of our students. By having access to two pathways, you can benefit from gaining a diverse yet complementary set of skills. For example, you might choose Hospitality and Food as your main pathway and Performing Arts as your link. This gives you a broader set of transferable work skills that you can apply when considering workplace opportunities.
"My retail link helps me to add another string to my bow. It helps me improve my customer service skills because I'm now serving a variety of different people using different tills and methods of pricing. This extends my hospitality and food customer service because I get different types of experience and it all links together to give me more opportunities for my future."

Jodie
Work experience
We have some outstanding facilities for you to complete your training in and gain valuable work skills and experience. These include:
The Orangery Restaurant
Hotel 751
Walled Garden Cafe
Food Centre
Vintage Advantage charity shop
Garden Centre & Gift Shop
Station Cafe