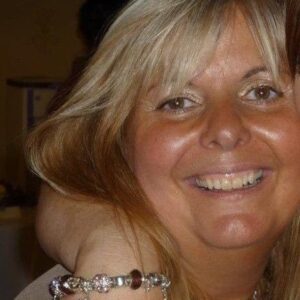 A Derwen College teacher is determined to lose more than four stones in a charity weight loss challenge, despite being surrounded by delicious home-made food and cakes in her daily job.
Teresa Richards works at the specialist further education college, near Oswestry. She is best known for supervising students in their work placements at Gobowen's popular Station Café – which is temporarily closed. She is embarking on a sponsored slim to raise funds for Derwen College Charity. Money raised will go towards providing vital experiences, equipment and independence for students with special educational needs and disabilities (SEND).
Teresa wants to become fitter for her own health, but is keen for supporters to encourage her in her endeavours. She hopes to raise £500 and even to recruit other slimmers who may want to shed a few extra lock-down pounds.
Teresa, from Oswestry, wants to lose four stones over the next 12-18 months through healthy eating and exercise. Her biggest weaknesses, she says, are chocolate, sweets and wine with friends. Being surrounded by the tempting home-made food that she makes in the Station Café and college Food Centre and bakery, make the challenge even more difficult.
She says: "I have been fighting with my weight for most of my life. My joints are failing and even doing the slightest physical activity has become challenging. My main focus is on my weight loss journey but I would love to see how much money I can raise for such a great charity which helps the fantastic students I work with in so many ways.
"I would to love to inspire others to make a donation towards Derwen College Charity. Or even to join me on this challenge if they want to lose weight and get healthy."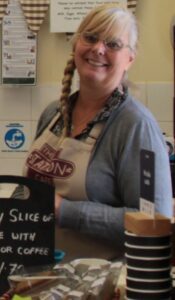 High Sheriff Community Award
Teresa is a familiar face to many commuters and the Gobowen community. Last year she won a High Sheriff of Shropshire community award for her tireless work and continued commitment to the popular Gobowen Station Café.
She continues: "I am lucky to know many lovely people through the Station Café. Customers helped me to raise £300 for our annual sponsored walk two years ago. I hope they might support me again as the college's usual fundraising events have been cancelled for 2020. I can't wait to see all our customers again soon when we are able to safely reopen."
You can follow Teresa's weight-loss journey on Instagram at https://www.instagram.com/troser64/ or support her efforts by donating at https://www.virginmoneygiving.com/fund/teresa
There are many other ways to support Derwen College Charity, including a challenging Virtual John O'Groats to Land's End team walk which takes place throughout August. Find out more here.