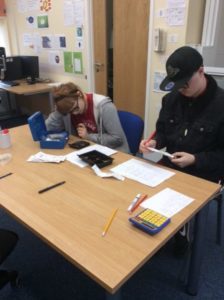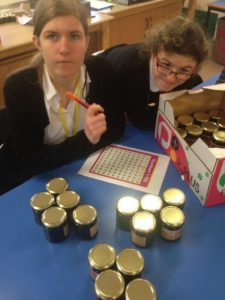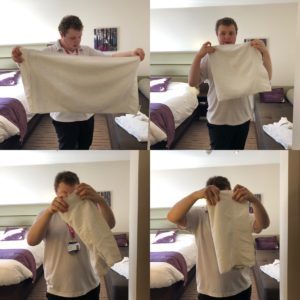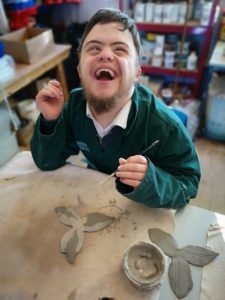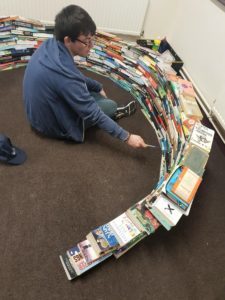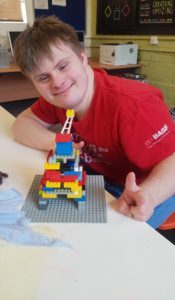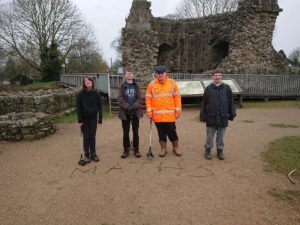 Counting, weighing, measuring and a large amount of 'Tweeting' added up to a highly competitive Maths Week 2019 at Derwen College, in Shropshire.
Students and staff from across the further education college in Gobowen threw themselves into maths-related activities from 25th February to 1st March as part of the initiative by Natpec – an association for organisations offering specialist provision for students with learning difficulties and disabilities.
The college ran a competition to show which areas could show the most maths embedded into students' learning and work experience. And the winners in the close-run contest were … Hospitality and Housekeeping and Work Skills.
Students from the college's Gobowen site and three satellite sites all kept count of their use of maths in their learning and independence. From folding towels in halves and quarters, weighing butter for cakes, counting money for work or to pay for shopping and train travel, measuring the growth of plants and creating shapes to produce artwork; the entire college embraced numeracy.
The college received celebrity endorsements for their maths activities on social media. Supportive tweets were received from television's The Autistic Gardener Alan Gardner, weather presenter and broadcaster Ruth Wignall, and television gardener Toby Buckland.
Functional Skills co-ordinator and teacher, Iain Evans, had the difficult job of keeping up with Maths activity on social media and the Derwen College scoreboard.
He said: "Thanks to all areas of the college for all the hard work. The scores show the excellent level of involvement with maths embedding last week, and I'm so pleased everyone seemed to be having so much fun at the same time.  I can assure you that we are considered a positive model to all colleges in our sector when it comes to embedding maths.
"It was also heartening to have staff come to me and say 'I understand more about maths embedding' and 'I've thought of more great ideas'.  Excellent."
Derwen College Principal Meryl Green said: "Congratulations to everyone who got involved with this hotly contested annual event.
"Each year it seems to get bigger and better and you find ever more creative and fun ways to embed maths into your sessions – a really brilliant response from right across the College and satellite sites – well done! A big thank you to Iain who, once again, has done a fantastic job of inspiring everyone to get involved – great work all round."