Today (27th March) is World Theatre Day. It's a day which, this year, is tinged with sadness as we also mark one year since the first lockdown with many theatre performances postponed and cancelled across the UK in the past 12 months.
At Derwen College, our Performing Arts students have been as busy as ever, whether with us on site or still working from home.
As part of their Theatre and Backstage Production work, they have been exploring the work of William Shakespeare this term and one of their tasks included researching The Globe Theatre and creating their own Globe Theatre design and build.
Student Millie Seymour-Hignett worked really hard at home to create a stunning three-dimensional Globe Theatre. Millie even added some fairy lights to make it more contemporary.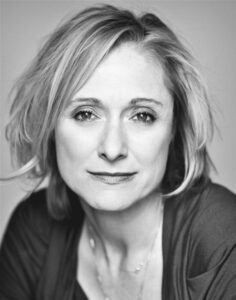 Digital Skills teacher Dave Robinson has been asking students to send him their questions to put to theatre and film actress Caroline Goodall. We'll reveal the best 10 questions and put them to Caroline soon. The finished interview will be ready to share next term. Read all about it here.
Finally, we took the opportunity to catch up with former Derwen College student Ophir. The 25-year-old who made her mark on Derwen before leaving us in 1998 now lives in supported living in London and attends Chickenshed Theatre. She tells us about her latest theatre projects as well as her interests in creative arts and as ambassador for the inclusive Wave Café project.  
We look forward to seeing more of Ophir's work once the theatres reopen soon, and to see performers back treading the boards in the not too distant future.
#WorldTheatreDay
Here's a flashback to 2018, when Ophir took part in this interview talking about her time at Derwen College.