Icing sugar snowmen, stars and gingerbread men were amongst the festive decorations adorning stunning Christmas cakes created by Derwen College hospitality students for a competition.
Teams of catering students competed in a competition which saw them bake and decorate Christmas cakes from weighing out ingredients to the magical finishing touches. The winners were picked by guest judge Mark Fisher owner of Sebastian's Restaurant, in Oswestry.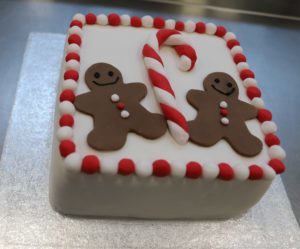 Due to the high standard of entries, Mark found judging the cakes exceptionally hard, eventually awarding joint first place to the 'Northern Stars' and 'Team Seals'.
The Northern Stars impressed with a classic white and cold star themed creation, whilst Team Seals opted for a jolly gingerbread man theme.
Mr Fisher, who has been a chef for 46 years, said that the standard of entries was very high.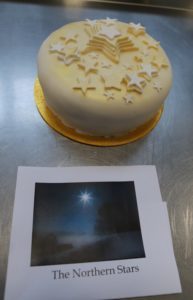 He said: "It was very difficult to judge. The attention to detail on all the cakes was excellent. Students have obviously spent a lot of time creating intricate decorations, all of which were completely different and original."
Students started making the cakes back in October, and were tasked with baking the cakes, feeding them brandy, and covering them in marzipan before icing and decorating.
Hospitality and housekeeping students learn catering skills in the college's food production centre, Orangery Restaurant and Garden Café.
Christmas cakes handmade by students are available to buy in the Garden Centre shop along with Christmas gifts, cards, plants and decorations.
For more information regarding Derwen College's shopping and eating facilities go to www.visitderwen.co.uk