Monday, 20th January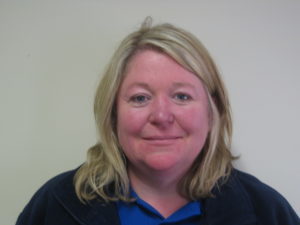 is Blue Monday – a day that has been reported as one the 'saddest' of the year. With cold, wet weather, debt problems after Christmas, failed New Year's Resolutions and the end to Christmas joviality, many people find themselves feeling down.
Derwen College counsellor Carol Shields works with students and staff as part of our ongoing commitment to wellbeing and therapy alongside learning. She offers some pointers which could help you deal with the Monday (or indeed, any day) blues.
Get active – take a walk, book into a gym session or go for a swim. Exercise releases endorphins and is a great natural mood lifter.
Eat healthily – a balanced healthy diet will give your immune system a boost and make you feel better about yourself.
Schedule in time to catch up with a friend – it will make you both feel happy. Meet for lunch or a snack at our Orangery Restaurant or Garden Café.
Get outside and enjoy nature. Take a stroll around Derwen's Woodland Walk, climb a hill or pop into your local park or garden (have you been to our Garden Centre recently for some lovely ideas to brighten your plot?)
Organise yourself. Making a list of work or home priorities, and decluttering by sorting your 'miscellaneous drawer' or taking unwanted clothes or toys to the charity shop will make you feel more positive about the day or week ahead.
Talk about it. If your feelings are having an impact on your life, and you're feeling anxious, depressed or struggling to cope, talk to friends or family, look towards counselling sessions or make an appointment with your GP.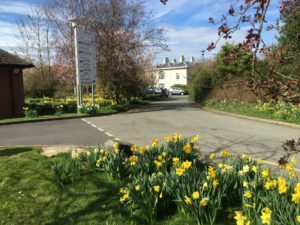 Derwen College counsellor Carol Shields runs sessions for staff as well as students. Staff are invited to come along to the next Mindfulness session on Wednesday, 22nd January, from 5-5.30pm in Studio 1, and the next Resilience Workshop on Thursday, 30th January from 1.30pm-3.30pm in the Hub.
Find out more about learning at Derwen, working at Derwen, or about visiting our varied shopping and eating facilities.
Wishing everyone a Happy Monday!