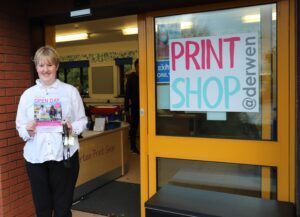 Shropshire specialist college Derwen College is holding a Virtual Open Day on Saturday, 17th October. This will show potential students and families what life at Derwen is all about.
The FE College for young adults with special educational needs and disabilities (SEND) received an incredibly positive response to its Summer Virtual Open Day. So, this month, potential students and their families will be able to find out more about life as a residential or day student.
The Derwen College Virtual Open Day about college's main site, near Oswestry, for residential and day students is at 10am, and this will be hosted by Head of Curriculum Zoe Wood.
This will be followed by a Virtual Satellites Open Day about the college's three satellite sites for day students at Walford (near Shrewsbury), Craven Arms, and Telford. This starts at 11.30am, and Zoe will be joined by Walford and Craven Arms Satellite Manager Peter Leddington and Telford Satellite Lead Lucy Harrison.
Vocational pathways and independence
Join the Virtual Open Day to find out about the college's vocational pathways, work placements, and independence skills learning. You will also discover more about the facilities, sports and social activities, and residential and day provision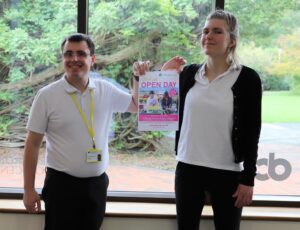 The events will take place as a webinar where you will be able to find out more information about Derwen College and ask any questions you may have about the provision.
Head of Curriculum, Zoe Wood said: "While we are very pleased that our students are now back on site, we have stringent health and safety measure in place to keep everyone safe. We know that prospective students and families still want to experience what we have to offer. We are welcoming interest from families looking at places for 2021 and beyond, and are pleased that they can join us on a Virtual Open Day that's virtually as good as the real thing. Just log on to the Derwen College website for more information."
Book your place on one or both Open Days on the links below:
Or find out more at the college website at www.derwen.ac.uk