Feeling inspired? Fundraise for Derwen College Charity.
Fundraise for Derwen College Charity – it can be as simple or as extravagant as you want to make it!  All money raised in 2020 goes towards our latest appeal: the Agnes Hunt Village Project.
Fundraising ideas
From afternoon teas to marathon running, virtual walks to weight loss – your fundraising challenges are entirely your choice!  We will be here to support you in your efforts.
Do your own Derwen Sponsored Walk!
Inspired by Carter Gough and his family, and Olive? Then do your own 10k walk or run for Derwen College Charity. You can help us to raise funds by walking or running 10k in honour of the annual Derwen College Sponsored Walk. We will send you a Derwen College 10k medal (made by students) to all those who complete 10k and raise funds.
Looking for a bigger challenge with family, friends or work-colleagues?
The Derwen College Charity Virtual 'Lands End to John O'Groats' Team Challenge is taking place throughout August. Teams of up to six people have from 1st to 30th August to walk 874 miles (that's an average of five miles every day!).
To take part in the challenge, please contact: anna.evans@www.derwen.ac.uk
Or how about doing something a bit different?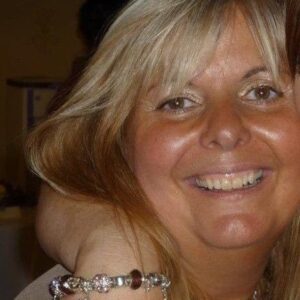 Take inspiration from Derwen College teacher Teresa Richards.  Teresa is best known for supporting students working at Gobowen's Station Cafe, and is doing a Sponsored Slim for Derwen College Charity.
Follow Teresa's progress, and sponsor her efforts here.
We are working hard to re-work our other charity fundraising events and to create new ones. If you would like to support us, we would love to hear from you. Please contact our fundraiser Anna Evans at anna.evans@www.derwen.ac.uk if you need any ideas, support, or to just to let us know what you're up to.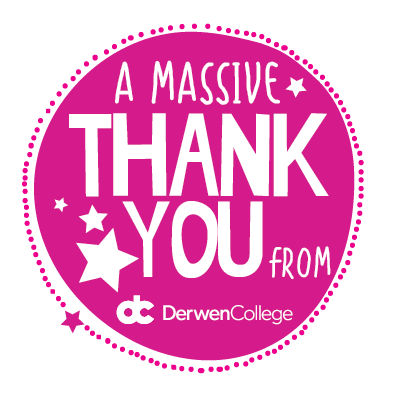 Thank you all our past supporters, fundraisers and donors.
Your contributions have helped Derwen College Charity support thousands of students gain the skills they need to change their lives and transform their futures.