Welcome to the new reception at Derwen College
Whether you are a visitor or a new student coming to Derwen, reception is your first point of contact.
Located near The Orangery Restaurant, reception is situated near the car park.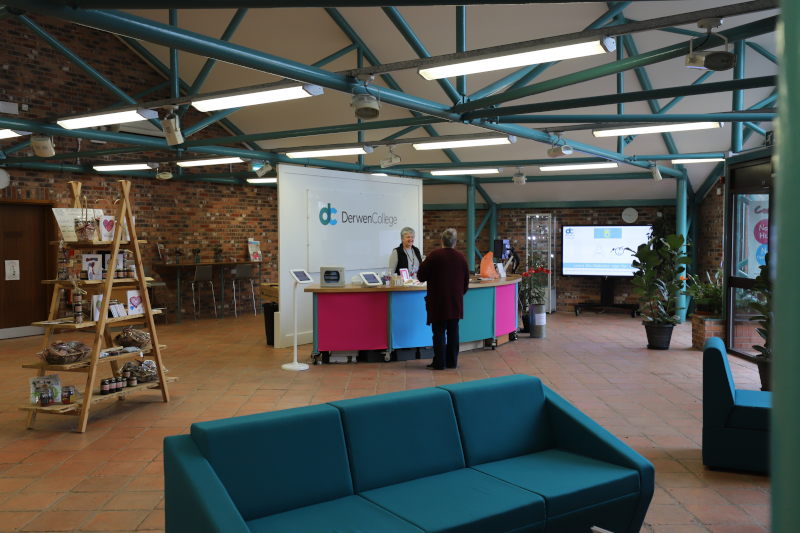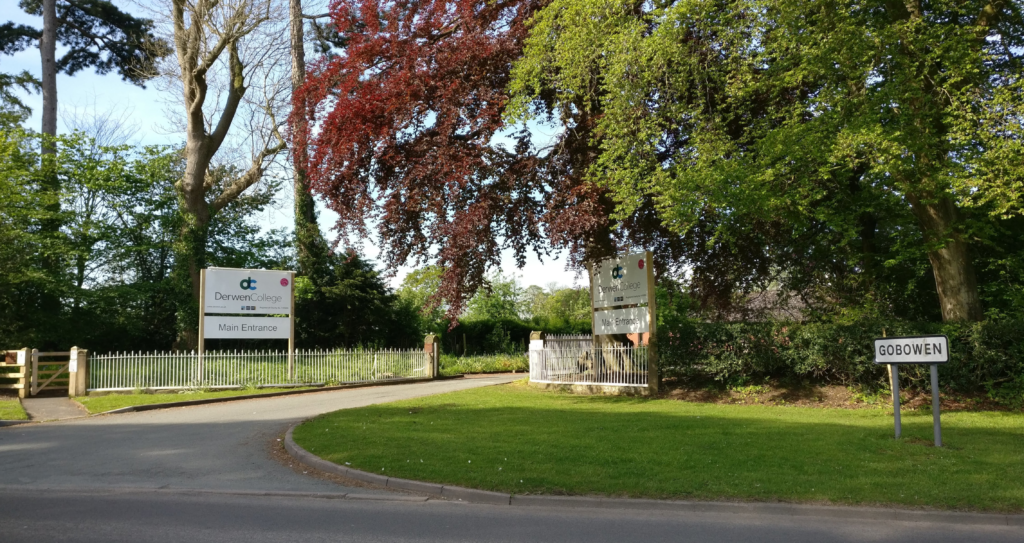 The main entrance to Derwen College is located on Whittington Road in Gobowen. It is the original entrance to 'The Derwen', which Agnes Hunt purchased in 1928.
A member of staff from the marketing team will welcome you to the college.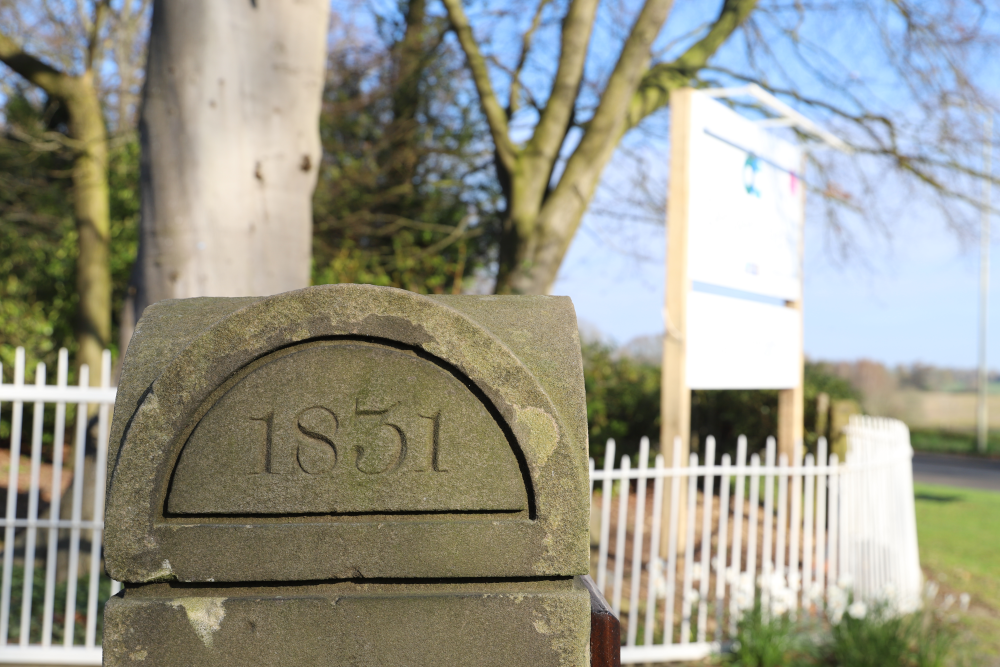 You can find the location of our new reception on the map below.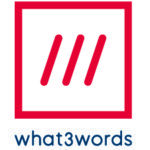 If you use what3words app, our location is ///heap.cutlets.recliner
Furthermore, Derwen is accessible via public transport. 10/15 minute walk from
Gobowen railway station.
There are bus stops on Whittington Road and Twmpath Lane.
If you need any further instruction to get to Derwen, please call 01691 661234.