We had a fantastic year in 2017 celebrating our 90th birthday
We had many celebratory events throughout 2017 including a Charity Ball, tree planting in our 90th Birthday Avenue, themed events such as afternoon teas and people got together to share their memories of Derwen over the years #derwendays.  You can find out more about Derwen's 90 year history by having a look at our timeline.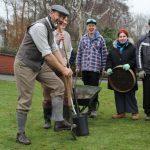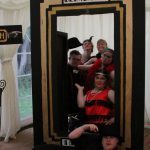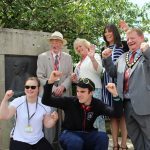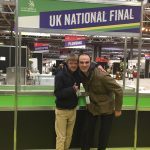 The birthday celebrations may be over but our our events continue – have a look at our events page for details of what's on at Derwen College.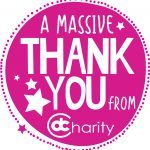 Our fundraising target during 2017 was £50,000 – which, thanks to you, we achieved! This is the amount needed to replace the heating system for the swimming pool. Students use the pool for fitness, therapies, recreation and even canoe training for Duke of Edinburgh's awards.  We are so very grateful to the support we have received this year – thank you.
Watch this space for details of our fundraising target in 2018.  
We continue to welcome your stories, photos and other memorabilia to help us continue Derwen's legacy in the years to come.
We are collecting memories of Derwen College from students and their families, people who used to work here and the many visitors who have enjoyed lunches and coffees in the eating outlets as well as shopping in the Garden Centre. These snippets will be used in our archive displays and we look forward to hearing from you.
Tell us about your experiences of Derwen College via email, post or Twitter:
Email: derwendays@www.derwen.ac.uk
Post: Derwen College, Whittington Road, Gobowen, Oswestry, Shropshire, SY11 3JA
Twitter: Tag your memories with #derwendays