Dave Robinson is Derwen College's new Digital Skills teacher. As well as sharing his passion for film, he brings with him a contacts book full of well-known names from the world of television, film and music.
Dave will be working with Derwen College students and some of his famous friends to create a series of '10 Questions With ….' video interviews as part of a Digital Skills project.
We are asking students and social media followers to suggest searching questions for our celebrities. Our top 10 student questions will be included in a video interview with each star.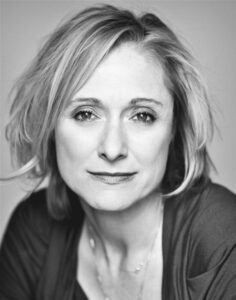 Our first celebrity is actress Caroline Goodall whose impressive career includes prestigious stage and screen roles.
She starred in Hook opposite Robin Williams as Wendy's daughter, starred as Oskar Schindler's wife in Schindler's List and was Mia's mother in The Princess Diaries. She has also worked on stage with the Royal Shakespeare Company and the National Theatre. See her impressive CV here.
Would you like to know how she got into acting, what her favourite role has been, whether she gets nervous on stage? We want to know your burning questions?
Who is Digital Dave?
In the meantime, here's a bit of background on our very own 'Digital Dave' Robinson
Dave has loved creating audio and visual projects since he was 5 years old, beginning with making audio plays on a cassette recorder and his father bringing home a 8mm film camera.
His passion for the creative industries has continued through both his personal and professional life, leading to being involved in many exciting projects.
Some professional highlights include winning the BBC Production Award at their Developing Talent conference for his Masters Degree documentary about a pet cemetery, which the BBC praised for its sensitive portrayal of a delicate subject.
Previously he has been nominated for an excellence in teaching award, while also winning a best newcomer award for one of his classroom projects which led to the students creating a short scene for a Hollywood movie, which was then included in the final cut.
In his spare time Dave continues to work on creative projects, which has included acting in Romania on a Hellraiser movie (and playing pool with Henry Cavill for a week!), recording various DVD & Blu-ray commentary tracks, hosting world movie premieres in both Hollywood and London, being nominated for best music video and best short film at a variety of festivals, and creating a podcast that currently has an audience listened to by 139 countries and has made him many close contacts across a broad spectrum of the entertainment industries.
What is Digital Skills?
Digital Skills will cover the essential digital skills framework of: using devices and handling information, being safe and responsible online, transacting, communicating, and with particular focus on creating and editing.
Digital Skills at Derwen will be involved with all the pathways, while also giving the students the ability to transform some of their unique and exciting ideas into audio/video/photographic projects for everyone to enjoy.
"In the digital age that we now live in, the ability to create using audio, video, and photography have become essential skills in both communication and promoting oneself, no matter what area of work/hobby you are engaged with."