Learning Disability Week takes place from 17th to 23rd June. This year is a particularly important event, as 2019 also celebrates 100 years of learning disability nursing.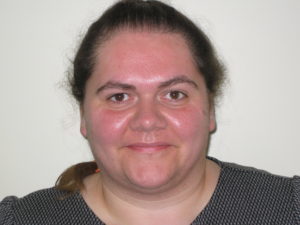 Liz Bailey is a registered Learning Disability Nurse who has worked at Derwen College for nearly three months.. She joined the expert nursing team after working as a Learning Disability Nurse in the community. Liz explains what being a Learning Disability Nurse means to her and talks about the huge changes in the profession over the past century.
Liz, from Welshpool, took her Learning Disability Nursing Degree from 2015 at University of Wolverhampton after spending time working as a support worker. Whilst at university she was chosen as the England student representative on the Strengthening the Commitment steering group, a review to modernise UK learning disability nursing. She loves her job and is passionate about supporting people with learning disabilities to receive the best possible health care.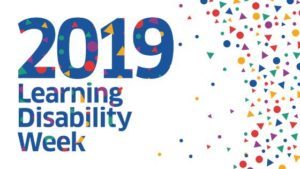 What is a Learning Disability Nurse?
It's the best job in the world! The role of a Learning Disability Nurse is a varied one. We take a holistic approach to health, ensuring that each individual achieves their optimum physical, mental, social and spiritual health. To be happy and healthy, it's vital that each person with a learning disability fulfils their potential in all aspects of their lives. My role is to empower people to look after themselves and give them the confidence to expect the best possible health care.
What is the difference between a learning disability and a learning difficulty?
A learning disability is related to brain function and overall cognitive impairment. It is diagnosed before the age of 18 and results in an IQ of lower the 70. Learning disabilities are often related to specific conditions such as Down's Syndrome and Fragile X Syndrome. A learning difficulty is unrelated to brain function or intellectual ability but can make understanding of words or numbers more complex, for example dyslexia, dyspraxia or ADHD.
What is a typical day for you?
There really is no typical day at Derwen. It changes every day – it's a job that never gets boring. I am lucky to work with a highly experienced team of nurses who bring a wide range of different skills to the table. We are two Learning Disability Nurses, one General Nurse and an experienced senior Healthcare Assistant.
This morning was GP clinic where we support the visiting doctor. We are regularly involved with meeting and assessing prospective students; we attend reviews and meet with professionals; we advise on medication and are involved with a lot of training and support of care staff and students. Then there's the paperwork, and visits from students popping in and out for a whole variety of reasons. It's important to be able to build a relationship with students.
How has the role of Learning Disability Nurse changed over the past 100 years?
There have been massive changes over the century and many just in the last two decades. Attitudes and care of people with learning disabilities has changed drastically, although there is still more to do. 100 years ago – even 20-30 years ago – many people with learning disabilities were sent away from their families to long stay hospitals. When I worked as a community nurse I was saddened to see a lot of people who had been sent to long stay hospitals since the age of four of five who were now left in the community with little family or social support.
When Derwen College was founded in 1927, Dame Agnes Hunt's vision of creating work opportunities and independence for people with disabilities was revolutionary for its time.
Recently, the STOMP Campaign has been a very important NHS initiative working towards stopping over medication of people with a learning disability, autism or both (STOMP). Sadly, people with learning disabilities and/or autism are too often misdiagnosed or treated with drugs for behaviours which are misunderstood. Prescriptions of psychotropic medicines for psychosis, depression, anxiety, sleep problems and epilepsy need to be regularly evaluated. It is vital that we examine the triggers that can result in certain behaviours of concern rather than disguise the symptoms with medication.
Nowadays, there is a focus on empowerment of people with learning disabilities, allowing them to have a voice and to help them to be heard. We recognise that mental health is as important as physical and that it is vital to be able to form friendships, relationships and a social circle with like-minded people. We value the importance of relationships, working with students on personal development and sex education.
What adaptations do you make to ensure that people with learning disabilities receive best quality health care?
People with learning disabilities should expect no less and receive no less service than anyone else. They are entitled to the same access to investigations and treatments as anyone else but acknowledging and accommodating the fact that they might need to be delivered differently to achieve the same outcomes.
It is about being aware of whether an individual understands their medical choices and ensuring they are able to make an informed choice on their own health. It is important to look at each person as an individual and support them. For example, some people with learning disabilities and/or autism will find busy/noisy environments challenging, so it makes sense to take them out of that environment or explain the routine of what will be happening to them. Options should be explained in a clear way, perhaps using pictures or social stories to aid understanding.
Annual health checks are important to pre-empt any potential health problems to pick up on any concerns before they become serious. It's all about empowering people to be able to get what they need.
What qualities do you need to be a great Learning Disability Nurse?
It's a very special job. You have to be a good all-rounder as the job is about mental health and wellbeing as well as physical. You need empathy and the ability to communicate well with many different people from the person with a learning disability, to their family, to social workers and other health professionals. You have to be confident in your own opinion and judgement, and you definitely need to be able to think outside of the box.
What do you love about your job?
It is possible to make a massive difference to people's lives through empowerment. It's a job that can be truly life changing. I love it.