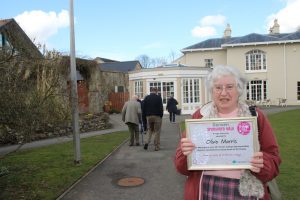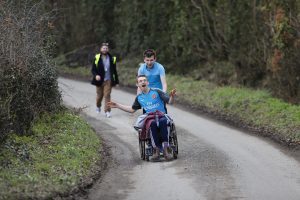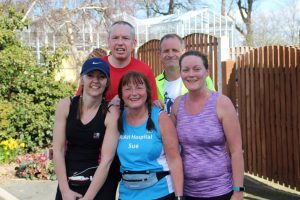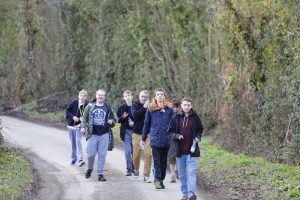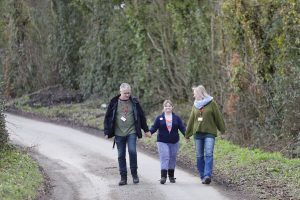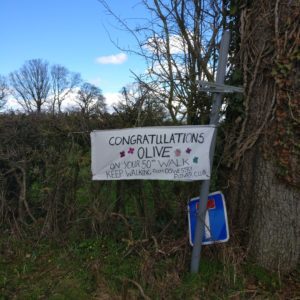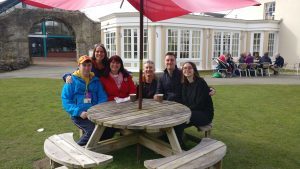 Hundreds of students, parents, staff and locals joined in the 51st annual Derwen College sponsored walk on a sunny Sunday morning, raising thousands of pounds.
Walkers with smiling faces enjoyed a glorious day of sunshine completing the 10 kilometre route around Gobowen and surrounding countryside before finishing off with a well-deserved cup of free home-made vegetable soup and fresh bread back at the college.
Olive Morris, aged 74, completed her 50th walk for the college raising more than £400. She was presented with a certificate marking this momentous occasion by Derwen College Principal Meryl Green and Chief Executive Ruth Thomas.
The family of student Carter Gough raised a phenomenal £2,500 through support from friends and family. The family were given an extra surprise when Carter's aunty and cousin greeted them as secret marshals towards the end of the 10 kilometre route. Jo-Anna Grove and her son Oliver were taken to the marshal points undercover once the walk had started so that they could surprise Carter.
Walkers were also given a six kilometre option and one kilometre option around Derwen College' Woodland Walk to ensure as many students as possible could join in.
Helen Edwards, Projects and Partnerships Co-ordinator at Derwen College said: "It was such a lovely day with a lot of support from local people as well as college students and their families. We are very grateful to everyone who came along and raised large amounts of money through sponsorship. I hope there weren't too many blisters at the end of the day!'
"Special thanks to Olive Morris for walking her 50th sponsored walk with us and for single-handedly raising thousands of pounds over the past five decades."
Money raised from the walk will be added to Derwen College's £60,000 fundraising target for 2018. Funds will go towards a new therapy and fitness centre, including a hydrotherapy pool.
The College's next major event is taking place on Thursday 31st May with the Derwen College Summer Fete. Don't miss it!
For more information about Derwen College, DC Charity and the Derwen events, eateries and shopping visit www.derwen.ac.uk